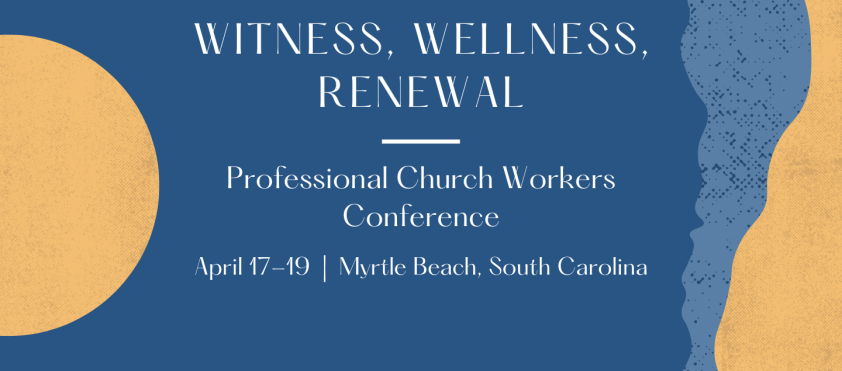 We encourage you to plan now to join us at the Spring Professional Church Workers Conference. We welcome the Rev. Dr. Gerard Bolling who will speak on Witness, Wellness, and Renewal and how they become a part of our everyday ministry.
Make your Hotel Reservation Now!
Reserved Room Block Ends February 15th
While April may seem far away - because we are at the beach during Spring Break time, our reserved rooms are being guaranteed through February 15. After that, if rooms are available, they will honor the conference price.
All rooms are oceanfront, with two styles available:
2 queen-size beds - $170.60/night
Efficiency - $165.24/night
Reserve a room by calling (855) 571-0904. Our group name is Churchworkers.
---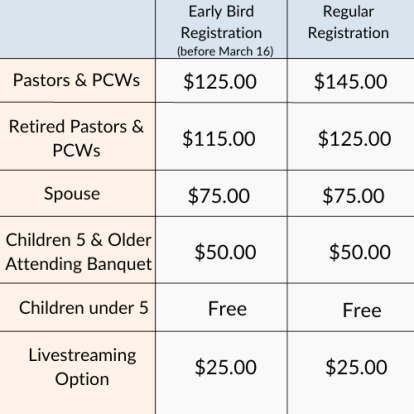 Don't delay; the spring Professional Church Workers conference is just around the corner! Please click here to register.
Can't make it in person? We will be offering a streaming option for both the plenary sessions and the awards banquet. Click here to register for the online-only option.
---
Guest Speaker
Rev. Dr. Gerard Bolling will be the guest presenter for the Conference. He is an LCMS pastor and Lutheran university educator, holding a BA in theatre from Concordia University Chicago, an MDiv from Concordia Seminary, and a doctor of education (EdD) degree from Concordia University Wisconsin in leadership, innovation, and continuous improvement. Dr. Bolling currently serves in a dual call as pastor at Bethlehem Lutheran Church in St. Louis, Missouri, and as assistant professor of leadership and theology in the online modality and coordinator of multicultural engagement at Concordia University Texas. His passion for urban ministry, education, leadership, nonprofit management, mentorship, diversity/equity/inclusion, and distance learning are all married in this dual call as he serves the saints of Bethlehem and the students of Concordia University Texas simultaneously.
---
Download the conference app today! Visit https://my.yapp.us/PCW2023 from your mobile device or scan the QR Code below:

---
Tentative Schedule
Monday, April 17:
11:00 am - 1:00 pm - Registration
1:00 pm - Welcome, Opening Devotion, Announcements, Small Group Sessions
4:15 pm - 7:00 pm - Dinner (On Your Own)
7:00 pm - Worship at Risen Christ - Myrtle Beach
Tuesday, April 18:
9:00 am -9:30 am - Opening Devotion
9:30 am - 10:15 am - Witness – Rev. Dr. Bolling
11:00 am - President's Report
12:00 pm - Lunch
1:00 pm - 1:45 pm - Wellness – Rev. Dr. Bolling
2:30 - 3:15 pm - Renewal – Rev. Dr. Bolling
4:00 - 6:00 pm - Free Time
6:00 - 8:00 pm - Anniversary Banquet
Wednesday, April 19:
9:00 am - Morning Devotion
11:30 am - Departure