Hearts for Jesus, 2022-2023
Please click here to for a ministry update (PDF flyer, 11-2022)
For many years the early childhood centers and K – 12 schools of the SED have partnered in supporting a special project we call "Hearts for Jesus." School Ministries designate their chapel offerings (or put on special mission drives) usually during the month of February. This year the landfall of Hurricane Ian has challenged us to rethink this paradigm. We are reaching out NOW to help our sisters and brothers in the Florida-Georgia District and will continue to help throughout this school year.
All disaster response donations go directly to schools and congregations for roof repair, tree removal, water damage mitigation, fence replacement and other supply needs. Gift cards will be distributed directly to staff and school or church families.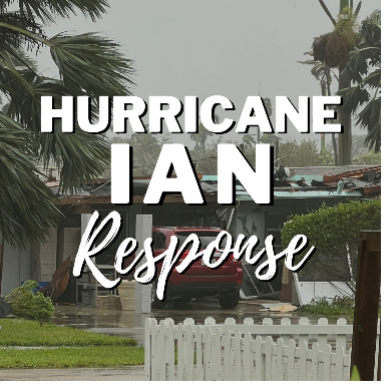 Give money directly to the FLGA Disaster Response fund at https://flgadistrict.org/give/
Collect gift cards for stores like Lowes, Home Depot, Walmart, and national chain restaurants
Mail gift cards to:
Florida-Georgia District
5850 T.G. Lee Blvd Suite 500
Orlando FL 32822
Attn: School Ministry
Further information and ways to help will be shared as they are known. Some schools are soon to be returning to class, while Good Shepherd in North Fort Myers will take a significant amount of time to return to operation. Stay tuned for updates to this year's Hearts for Jesus Campaign as they evolve. More information on the LCMS response can be found here: https://reporter.lcms.org/2022/god-is-still-here-response-to-hurricane-ian-continues/
When the people of God come together in loving service, God's kingdom grows. Thank you for showing the love of Jesus to students and families in need!
Southeastern District Schools
Prior-Year Hearts for Jesus Projects
2021-22 Change Your World - World Mission ($5,475.01)
2020-21 LWR Baby Care Kits
2019-20 Bethania Kids, India ($954.46)
2018-19 Seth, Kezia, Amos Comfort Dogs ($1,899.21)
2017-18 Castillo Fuerte, Lima Peru ($9,507.64)
2016-17 Orphan Grain Train, Sewing Machines for Cameroon ($5,701.58)
2015-16 An Ark, Heifer Projects ($10,588.19)
2014-15 Lutheran School in Uganda, Kakiika ($18,545.18)
2013-14 4 the 1: Human Trafficking ($3,920.13)
2012-13 Giving Gardens, WheatRidge Foundation (Schools sent directly to WheatRidge)
2011-12 The Lutheran Malaria Initiative, LWR ($4,202.00)
2010-11 School for Flantown, Liberia ($5,715.00)
2009-10 Mercy Ships ($10,571.28)
2008-09 Faith Comes Hearing ($7,875.00)
Note: Many schools sent their gifts directly to the organization. Figures here show the funds that were sent through the SED.